RapMan 3.2 3D Printer Kit
Build your own 3D printer using our kit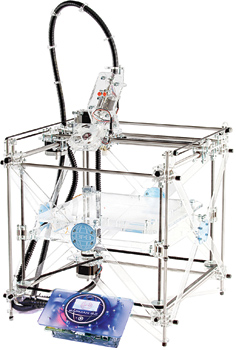 The RapMan 3.2 3D printer kit allows users to build their very own machine! Ideal for schools and colleges, the RapMan 3.2 encourages students to put their engineering caps on with real results. And outside the classroom? The RapMan is perfect for anyone with the simple desire to create their own 3D models in the comfort of their own home or office.
"This truly has been the best and most well documented kit I've ever built, I've absolutely loved every minute of the build process, now I can't wait to start using it"
Rhys, South Africa
The first cost-effective 3D printer on the market, available from £795
No maintenance contract required
Affordable materials for uninterrupted production
Desktop-sized with large print area (270x205x210mm)
Reads files directly from SD card - no PC connectivity required
An ideal 3D printer for schools, colleges and hobbyists alike
Click here and visit the store
Education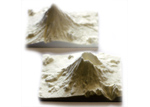 3D printers from Bits from Bytes provide an affordable way to ignite the imaginations of students. Until now designs have been stuck on the screen, but now these machines allow them to be created in the real world. BFB Rapman 3D printers are indispensable tools for learning.
Professional
Get ahead of the game with new product designs, packaging or tooling, and deliver real parts in real time. Custom-make parts for whenever you need them – yourself. The Rapman 3D printer is fast and easy to set up, perfect for getting started quickly.
Hobby
Whether you're an amateur inventor, designer or arts and crafts enthusiast, the RapMan 3D printer will build the things you have always wanted to make. Ideal for anyone with a passion for design and engineering!
Click here and visit the store